---
The  COMMOD HOUSE story – what's the matter with modular

When Michaela and Gerald founded COMMOD HOUSE, they were real visionaries. "We knew that we could make an impact and we could make a change in the building sector". And they did.
We are super proud that Michaela got interviewed by Karl Dickinson, editor of the CityChangers platform. The website is a place to get inspired, learn, share ideas and knowledge, and connect with the world's most inspiring urban change-makers.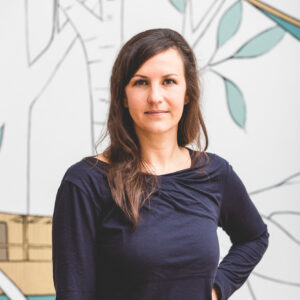 "Flexible modular housing promises better quality, environmentally responsible housing that moulds to our changing needs. Aside from the freedom COMMOD's portability offers, integrated collaboration from the design stage to the finished product provides us with the chance to create interesting and purposeful buildings. And while technological advancements might provide fun tweaks, Michaela Maresch makes a valid point: our houses should be self-regulating, comfortable, and homely regardless of what we do or when and where we do it. It's a valid lesson for architects and city planners alike."
If you want to know why COMMOD HOUSE was founded and what makes our way of buildling houses so special, you should definitely check: "Lessons in Modular Construction".
A new homebase for sustainability enthusiasts
You are looking for more stories of positive change and you want to connect with other enthusiastic and passionate people who are making their places more sustainable? Perfect, CityChangers.org is definitely your new go-to.
Currently, you find a range of articles in the field of Mobility and Sustainable Buildings. Ranging from e.g. "How to Seal and Heal the Gender Cycling gap" to "How to Incorporate Greenery in Architecture". In addition to those stories, there's a world map of CityChangers to connect with.

Get in touch if you have any further questions!
All the best,
The COMMOD HOUSE team.